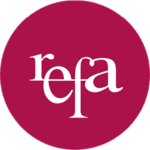 ColumbiaNational Real Estate Finance is a member of REFA (Real Estate Finance Associates), a national organization of independent mortgage banking firms. Created in 1979, REFA evolved from the pioneering James W. Rouse & Company, the commercial mortgage banking affiliate of the prominent regional mall developer. Through membership in REFA, firms share on a real time basis, capital market investors, and real estate market information throughout most of North America. REFA member firms frequently assist one another in transactions and markets across the country. There are currently eight REFA companies, or groups of companies, nationally with 27 offices in all, with representation in key cities across the United States. The combined offices originated $7.5 Billion in debt/equity transactions in 2022 and serviced loan portfolios totaling more than $19.5 Billion at year end.
Members include:
Keystone Mortgage Corporation
Churchill Commercial Capital
ColumbiaNational Real Estate Finance, LLC
CommCap Advisors
Goedecke & Co., LLC
Largo Capital, Inc.
Medalist Capital, Inc.
Trinity Real Estate Finance
Arris Realty Capital is a joint venture between KLNB and ColumbiaNational Real Estate Finance, LLC. Through this partnership, Arris Realty Capital is able to provide commercial real estate financing options to KLNB clients.